Monday, April 1, 2019 - 3:02pm
Shortly after Marcy (Thurman) Brenner '87 (new media marketing) arrived at RIT in the fall of 1984, she caught a glimpse of Chris Brenner '87 (graphic design) skateboarding down the Quarter Mile.
"I literally stopped and spun around and did a double take as he went by," said Marcy, who had just transferred to RIT from Buffalo State.
Later that day, Marcy attended her first residence hall floor meeting. She had been assigned to live on the special-interest floor called Community Service Clubhouse. To her surprise, the skateboarder was there.
 "I was like, 'Oh my God, he lives on my floor,'" she said. "It was meant to be."
Meant to be it was—the two have been together ever since.
Chris, who had just started his second year at RIT, requested to live in the Community Service Clubhouse. He lived on the same floor in Gleason Hall during his first year and had gotten to know the residents.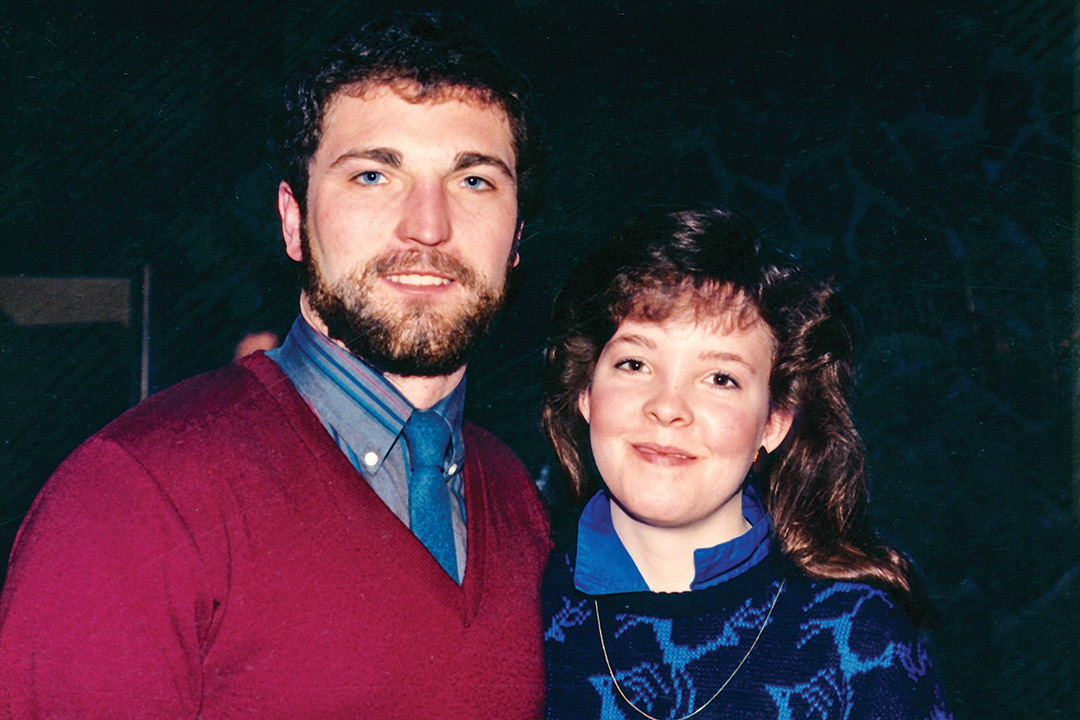 "The best way I can describe Community Service Clubhouse is it was like the most fun co-ed fraternity ever," Chris said. "We did do community service projects and made some really tight friendships."
Community service projects included fixing up a playground in Rochester and doing art projects with elementary-school children.
Chris and Marcy had their first date in January at an RIT hockey game. They were married in 1991 and have two children, Thomas Brenner '16 (photojournalism), and Amy Brenner, a senior at Quinnipiac University. They live in Fair Haven, N.J.
Chris, who works in the enterprise sales group for Apple, said he remembers that first meeting where he met Marcy, who recently retired as a preschool aide.
Living in the Community Service Clubhouse was a special time for both of them and their classmates. At least three other couples from the floor also got married, Chris added.
Some former residents gathered for a reunion last October during Brick City Homecoming and Family Weekend.
"When you walked up on that floor, for some reason it felt very magical," Chris said. "You just never knew when you got off that elevator what was going to be happening."