Friday, October 15, 2021 - 5:18pm
Learning finance and accounting at Saunders College of Business puts students ahead of the curve and in employers' sights as programs are nationally ranked and curriculum is regularly revised with feedback from the finance and accounting advisory boards. The program is employer-approved as Saunders has a 95% career outcomes rate and prepares students for the world ahead.
Students in these degrees have the opportunity to study abroad at any of RIT's four Global Campuses: RIT Dubai in the United Arab Emirates, RIT Croatia in Dubrovnik and Zagreb, RIT Kosovo in Pristina, and RIT China in Weihai. As RIT has one of the most extensive cooperative education* programs globally, students get real-world experience before graduation. RIT places more than 4,500 students with over 6,200 co-op assignments each year. There are opportunities outside of the classroom with 320+ clubs and organizations for networking in addition to one-on-one mentoring from select advisory boards, devoted alumni, dedicated professors, and driven peers. Students can receive institute scholarships alongside state and federal financial aid.
*While on co-op students are paid, do not take classes and do not pay tuition.
Saunders Finance Degree
Finance students become experts in cash-flow analysis, capital markets, and financial decision-making, forecasting, and more. Students learn the latest financial trends and analytics in the Sklarsky Center for Business Analytics, featuring 12 Bloomberg terminals.
Outside of the classroom, students manage more than $300,000 through the Financial Management Association (FMA) club and compete in the annual Adirondack Cup Competition, where colleges from across the east coast are challenged to manage small-cap portfolios over six months and make the most return on investment.
Recent graduates have reported the following job titles:
Account manager
Acquisitions associate
Analyst
Closing coordinator
Equities derivatives product controller
Equity trader assistant
Financial advisor
Investment banking analyst
Junior finance associate
Professional financial advisor
Reconciliation analyst
"All programs in Saunders are designed with the end in mind. We are not only receiving an education, but also a continuous mentorship in our paths to success."
Leann Hochadel '19 (finance, management information systems)
Finance Analyst, MIRROR
Rochester, NY
Saunders Accounting Degree
Through applied curriculum in the classroom, accounting students use the latest organizational and analytics software and technology, including NinjaTrader and Microsoft's Visio, Access, and QuickBooks. With management information systems faculty, ranked #2 in New York State, students learn how to manage accounting information systems. This education prepares graduates to qualify to sit for the certified public accountant (CPA) exam. At Saunders, students can receive two degrees in five years with the BS/MS in accounting option!
Recent graduates have reported the following job titles:
Accountant
Auditor
Credit card/cashless accountant
Financial specialist
Junior accountant
Senior auditor
Tax accountant
There are endless opportunities for students to network outside of the classroom. The annual accounting career fair gives undergraduates access to local and national co-op and career opportunities. The student-run, Next Generation of Accountants (NGA) chapter, offers opportunities to meet with regional accounting firms and the Big Four firms. Students also attend the annual accounting banquet with advisory board members and build professional connections.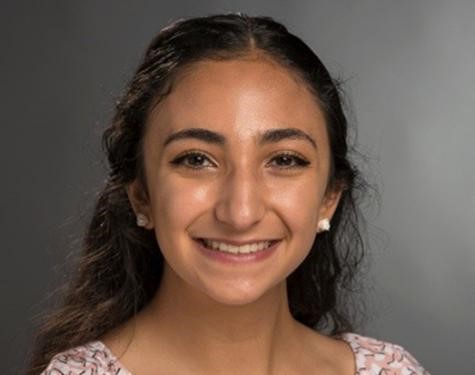 "Saunders is always getting better and working to provide more for its students to succeed."
Jasmine Ulger '19 (accounting), '20 (MBA in accounting)
Assurance Staff, EY
Buffalo, NY
Business Exploration
Undecided? The business exploration program provides students with a chance to experience various fundamental business courses before choosing a focus. The Freshman Experience: Biz 1+2 is a cohort program that quickly exposes students to all business disciplines where they develop a business plan from ideation to creation within the first year. This prepares students for a wide array of careers and provides the potential for exponential career growth. Throughout the program, students work with RIT faculty, staff, and career advisors to determine the best choice of major.
Saunders College of Business Minors
Many students pursue minors or dual degrees, choosing from over 90 options across all nine RIT colleges, including game design, environmental studies, or one of nine foreign languages.
Teachers and Advisors
Saunders College of Business wants to help support the business initiatives at your school! We offer Zoom in the classroom, free gear for students, free classroom resources, and the opportunity to come to Saunders for a day!
Zoom in the Classroom
Bring Saunders into your classroom for a customized conversation about preparing for a successful business career! Request a virtual visit with our students, faculty, and staff on topics ranging from admissions, entrepreneurship pitch tips, specialized business topics, etc. 
Free Gear for Students
Inquire today about the business programs available at Saunders and receive free gear!
Free Classroom Resources
Saunders can sponsor your business learning activities. Inquire today for personalized information and giveaways for your DECA chapter's students. Tell us what business disciplines your class is most interested in by emailing us at communications@saunders.rit.edu. Be sure to include your class list as well!
Saunders Field Trip
If your school is close enough, we can invite you for an all-day field trip to Saunders College of Business at RIT. This is a popular activity where you and your students enjoy a visit to our campus that includes a faculty presentation, a tour of the RIT campus, and interaction with current students.
Saunders College of Business at Rochester Institute of Technology
Saunders College provides students with a comprehensive understanding of business while utilizing RIT's vast resources in technology. The core curriculum provides business students with the knowledge they need to succeed in their field, and courses are designed to reflect the latest trends and business needs. Electives can additionally be chosen from any of RIT's nine colleges to tailor degrees towards career goals.
RIT is also the home to one of the world's first and largest cooperative education programs, allowing students to do paid work and gain hands-on experience before they graduate. More than 4,500 students completed over 6,200 co-op assignments each year and are employed by more than 3,400 employers throughout the U.S. and abroad. With a growing global network of more than 25,000 Saunders College alumni and 136,000 RIT alumni, students can make connections almost anywhere and are encouraged to meet with devoted alumni, dedicated professors, and driven peers.
Saunders is in the top five programs in New York State, ranking #74 nationally for undergraduate business programs in the U.S. News & World Report "Best Colleges" rankings. Apply today to become eligible for scholarships and join the Saunders community!