Wednesday, April 20, 2022 - 12:00pm
Saunders College of Business prides itself on delivering cutting-edge education across its undergraduate and graduate program portfolios. Saunders College has several graduate degree programs focused on leadership to foresee tomorrow's innovations, utilize technology to predict industry-wide trends, and develop and deliver customer experiences to meet future expectations. These programs are organizational leadership and innovation (OLI), hospitality and tourism management (HTM), and the STEM-designated master of business administration (MBA). 
These programs also give students the ability to collaborate with RIT's four Global Campuses, additional global student exchange partnerships, more than 100 study abroad locations on every continent, and a culturally and nationally diverse Rochester campus with over 1,890 students from over 100 countries.
Master of Organizational Leadership and Innovation
Students in the newly-redesigned master of organizational leadership and innovation program learn how to become leaders who can analyze and diagnose an organization's ability to be innovative and change.  The program gives graduates the tools to spearhead organizational change, particularly in technology driven and innovative contexts. The one-year curriculum adds futuristic and innovative leadership-oriented courses while leveraging faculty expertise in organizational leadership, innovation, technology, and strategy development. Students learn how to create an entrepreneurial culture and build sustainable teams. Graduates develop skills in leading and managing innovation. The newly-revised program is based on a job market analysis showing an increased need for graduates who understand how to lead in innovative organizations. In 2021 alone, top job sites had more than 100,000 job postings for leadership roles in these targeted areas in the U.S.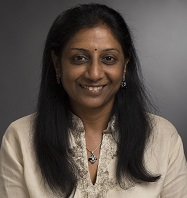 "By having close relationships with alumni, top organizations, and stakeholders, our department revised this curriculum to better prepare students for leading innovation in diverse team settings. This change allows us to highlight the department's faculty expertise in organizational leadership. Departments across Saunders College of Business continually look for ways to update its current offerings to meet market demands and better prepare graduates for successful careers."
Malarvizhi Hirudayaraj, PhD
Program Director and Associate Professor
Potential Job Titles: 
Innovation director
Program manager of innovation
Innovation expert
Innovation leader
Innovation lead
Director of innovation and learning
Innovation manager
Director strategy and innovation
Innovation strategist
Chief innovation strategist
Director talent innovation
Innovation strategist for workforce
Assistant director, leadership development
Senior manager, organizational effectiveness and change
Organizational development and change management specialist
Saunders Master of Hospitality and Tourism Management
Graduates from Saunders College of Business hospitality and tourism management (HTM) master of science program are professional "guestologists," harnessing the latest technology innovations to drive efficient operations and deliver exceptional customer experiences. With access to cutting-edge technology and state-of-the-art facilities, students learn how to work with hospitality and tourism data to create industry models, theories, and strategies critical to addressing current and emerging issues. Simultaneously, the availability of business classes enables hospitality and tourism students to develop strengths in marketing, human resources, entrepreneurship, business analytics, and finance, making them innovative professionals in the field. HTM is the route to take for those interested in becoming a hospitality executive, creating state-of-the-art customer experiences and services. 
Students can leverage the resources of one of the largest technology universities with a rich entrepreneurial culture featuring a food innovation lab, university run hotels RIT Inn & Conference Center, five international campuses, and a leading student innovation center.  Student clubs such as Hospitality Financial Technology Professionals (HFTP) and American Hotel and Lodging Association (AHLA) student chapters create peer connections that serve as a lifelong resource for professional and educational opportunities. Through professional organizations like HFTP and AHLA, students can attend high-tech research conferences and international hotel shows in major cities across the US and world. Additionally, industry-sponsored capstone projects provide additional applied experiences.  
Applicable skills are a significant benefit of a Saunders education. The curriculum is industry-relevant and influenced by the hospitality and tourism management advisory board, a group of industry experts that provide insight into market demands. The board additionally offers mentorship, networking opportunities, capstone projects, co-ops, and career options. Professors are active in their field, bringing experience into the classroom in real-time. Faculty additionally have regional, domestic, and global connections. 
Recent graduates have reported the following job titles:
Business development
Customer experience director
Event planning and sales manager
Vacation planner
Hospitality college instructor
Hotel asset manager
Hospitality specialist
Wine business manager
Travel journalist and/or blogger
Destination management marketer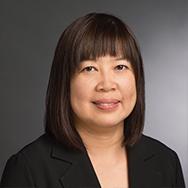 "Here, at the department of international hospitality and service innovation, you will find all the tools you need for a successful career whether you choose to be involved in the food, lodging or wine industry, event planning and management, or want to establish your own hospitality business."
Jerrie Hsieh, Ph.D.
Program Director and Associate Professor
Saunders Master of Business Administration
Students in the STEM-designated MBA program stand out from the crowd and reach their full potential as the curriculum provides a strong foundation in business fused with digital technology. With flexible scheduling options and broad array of electives, the program is designed to meet individual student interests. The core curriculum is taught by nationally recognized faculty and includes data analytics, business intelligence, information systems, finance/accounting, marketing, corporate social responsibility, and business ethics. These classes deliver foundational knowledge across all areas of business. MBA core courses are built upon a solid foundation to give students the skills and confidence to succeed in rapidly evolving technology workplaces. Graduates are prepared to make data-driven decisions in rapidly evolving workplaces.
Recent graduates have reported the following job titles:
Associate business analyst
Staff accountant
Advertising account executive
Agency specialist
Cash management specialist
Customer analyst
Logistics coordinator
Operations research analyst
Valuation consultant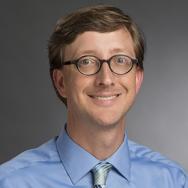 "A Saunders MBA opens the door to endless opportunities by leveraging the vast resources of RIT that uniquely combine business and technology. Our faculty possess industry experience and conduct cutting-edge research while putting a premium on applied learning. Our MBA is AACSB-accredited and STEM-designated giving you and prospective employers confidence in your understanding of foundational principles from a range of business disciplines.
Bryan Reinicke, MBA, Ph.D.
Program Director and Associate Professor
Saunders College of Business at Rochester Institute of Technology
With a 95% career outcome rate, Saunders is dedicated to delivering relevant, contemporary degrees to meet market demands. Your Team is a group of advisors that can help you from the application process through graduation, with insight on scholarships, curriculum, and career placement. Students in the MBA program are eligible to receive up to a 50% scholarship and industry mentorship through the Saunders Leadership Fellows Program.
With a growing global network of more than 25,000 Saunders College alumni and 136,000 RIT alumni, students can make connections almost anywhere and are encouraged to meet with devoted alumni, dedicated professors, and driven peers. Students can study abroad at any of RIT's four Global Campuses, additional global student exchange partnerships are available, and there are over 100 study abroad locations on every continent. 
The Princeton Review mentions Saunders in its "Best Business Schools" and "Best Business Schools (Northeast)" lists. Check out financial aid and scholarship options today to help prepare for future promotions and learn about GMAT/GRE waiver options. Apply today to become eligible for these opportunities and become a part of the Saunders community!