Wednesday, April 29, 2020 - 12:00pm
Jonathan Witmer '91 (computer science) sits at the helm of WestPoint Home, one of the world's most successful luxury linen and textile companies. But, during these unprecedented times, Witmer's company has shifted its focus and its workforce is now using its textiles to produce reusable facemasks for the nation's frontline workers.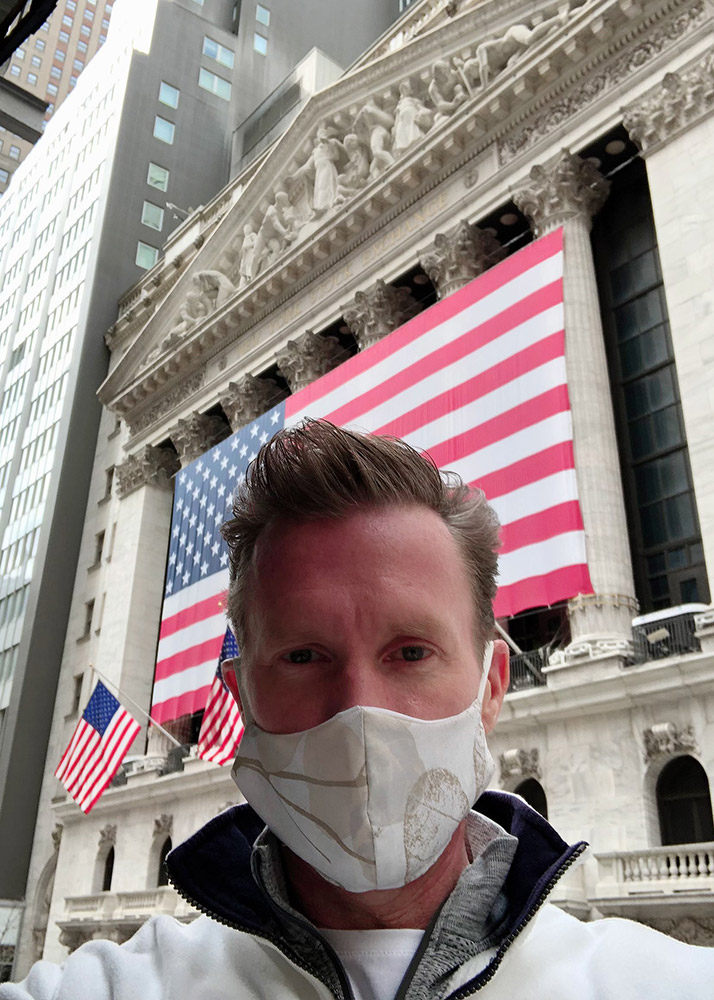 For the past few months, WestPoint Home has manufactured millions of facemasks for the U.S. military, the New York City Police Department, several hospitals including Strong Memorial, and the Bahraini government, among many other organizations. Wegmans recently purchased 100,000 facemasks for employees, and the New York City-based company has donated more than 600,000 facemasks to organizations, including RIT, for its essential employees.
The facemasks are created from a proprietary health-care textile that offers an increased level of protection and prevents the growth of microbes. The company is also preparing regulatory submissions to make the facemasks available to the general public.
WestPoint Home, which was founded more than 200 years ago as WestPoint Stevens, is best known for its innovation, design and construction in bedding and includes brands such as Utica, Luxor, and Modern Living. Its products can be found at Target, Bed, Bath & Beyond, Macy's and HomeGoods, among other retailers. They also have successful partnerships with hotel groups and airlines.  
Witmer, president and CEO, is not only proud of the difference that the company is making in people's lives, but he says that this venture has given him and his team of more than 2,000 employees a renewed purpose.
"The letters our team has received from around the country really bring a tear to your eye and make it all worth it," said Witmer. "You see, when the world goes 'crazy' and people are worried about their jobs, their retirements, their families, their future, it helps to have a sense of purpose and to be able to make a difference — to do something to help."
When it comes to how companies should proceed during uncertain times, Witmer, who minored in business, offers advice. He says, "Take care of your people first. Then, take care of the balance sheet, especially cash flow. Let go of the past, which is sometimes really hard, and shift your perspective forward. Finally, embrace the 'new normal' because there is opportunity out there."
The company will manufacture and distribute facemasks indefinitely. "Four weeks ago we didn't know how to make a mask. Today, we make almost 70,000 a day, seven days a week."