Monday, October 21, 2019 - 8:42pm
Local entrepreneur Katarina Schwarz knows how to capitalize on a great idea. As founder and CEO of Rochester's first Kombucha brewery, Schwarz is doing her part to revitalize the city with the help of experts from Rochester Institute of Technology's Center for Urban Entrepreneurship.
Schwarz, who owns Katboocha, was one of four winners of the inaugural CUE Business Pitch competition who split a $40,000 cash prize. The business owners were selected from a pool of more than 24 submissions.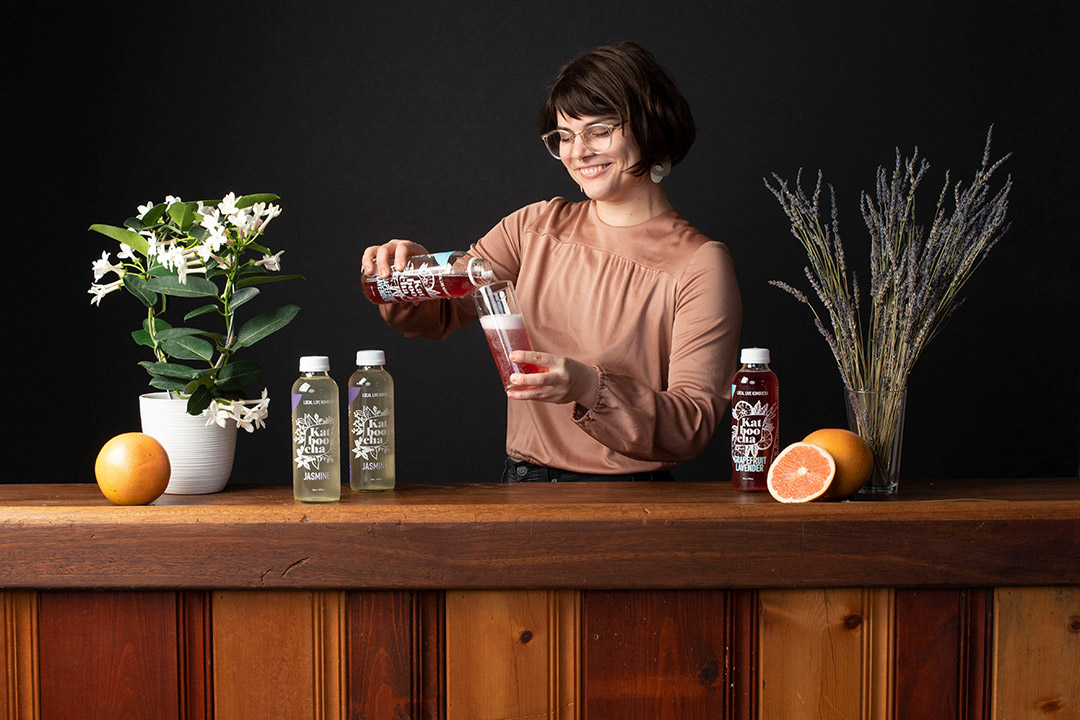 Amber Doerr
Other winners were The Groom Room Men's Spa and Lounge, owned by Monique Chatman-Jackson; Munchie's Roc City Empanadas, owned by Luis Carasquillo; and Pointii, an online incentive program for educators and students, owned by Lawrence Forte. 
"We are so pleased with the quality of the submissions that we received for our inaugural business pitch competition," said Ebony Miller-Wesley, director of RIT's Center for Urban Entrepreneurship. "We were on the lookout for business owners who are passionate about serving the residents of the city of Rochester, and we found them. In addition to the plethora of services that the CUE offer our clients daily, the competition gave us the unique opportunity to serve those businesses that are challenged by securing access to capital. We are hoping to continue to make an impact that will help keep them growing within our urban areas and providing services to our urban communities."
Schwarz's Kombucha business, which produces the fizzy, sweet-and-sour drink made with tea, has used CUE's services for the past year.
"The business pitch competition was a great experience," said Schwarz. "I learned how to prepare and give a business pitch and I've made many great connections with the CUE staff, students and members. This money will be greatly helpful to Katboocha since we are looking to expand into larger production and retail space, and we are planning to use the money to aid in purchasing a bottling machine and a farm brewery license."
Carasquillo, or "Mr. Munchie" as he is known in the community, says that he is "taking care of the world, one empanada at a time." He has been making empanadas professionally for more than 20 years, but with the addition of the prize money from the CUE Business Pitch competition, he's able to take his business to the next level and create jobs.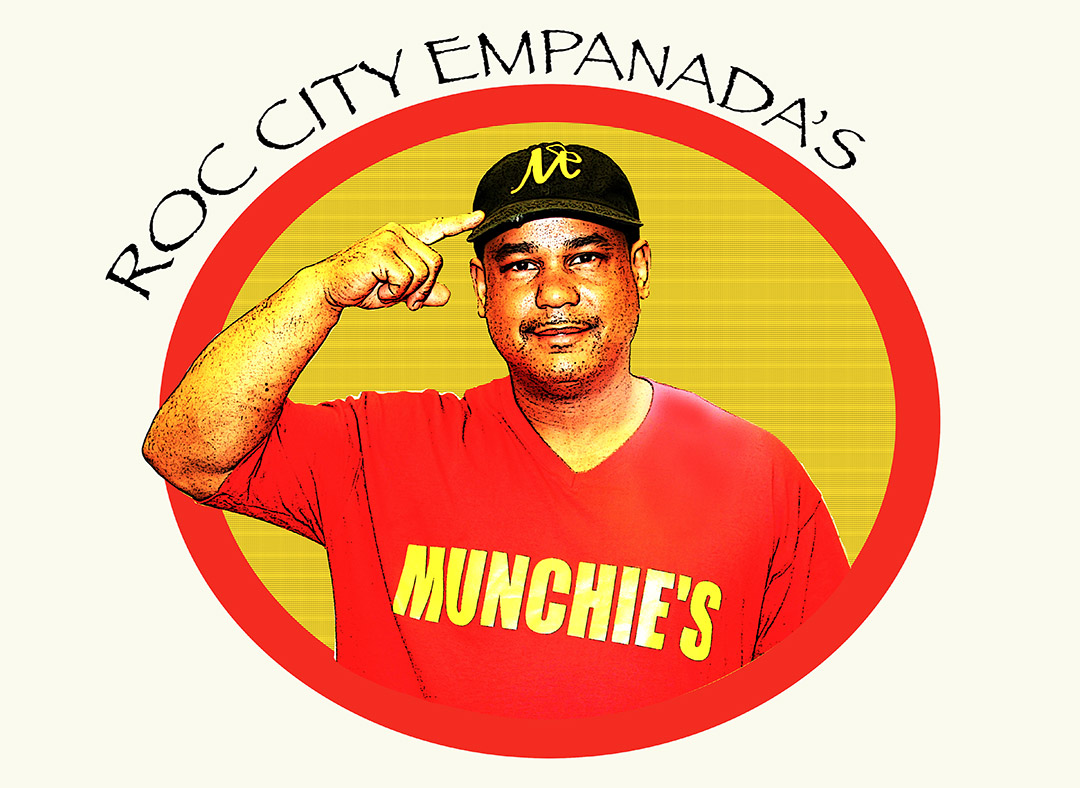 "Rochester is my city and I think we have the best food in the world. I wanted to create an amazing empanada that is attractive to all people, all cultures. We've taken the best that upstate New York has to offer and infused it with a Latin twist."
His desire to succeed is one of the driving forces behind his business.
"When I was growing up in the city, there weren't great opportunities for young people to succeed," he said. "We are changing that mindset. I knew that I needed to participate in this business pitch competition, not only for the chance to win the money and grow my business, but to open doors for other people and give them their own opportunities for success."
He plans to use his earnings to purchase an automatic empanada maker that will produce nearly eight times more empanadas than he is able to now—2,500 per hour.
"All I do is think about empanadas, from the time I wake up until the time I go to sleep," he laughed.
The competition, which was sponsored by RIT, RG&E, Five Star Bank, ESL and the City of Rochester, was open to business owners 18 years of age and older, who have an existing business plan and a business earning a minimum of $25,000 in annual gross revenue. Judges examined the businesses' unique competitive advantage, marketability, industry expertise of the owner/team, financial strength of the business and company growth.
The mission of RIT's Center for Urban Entrepreneurship, located at 40 Franklin St., is to help reshape the regional economy and build wealth within the urban community by being the hub for urban entrepreneurial programs and research.