Wednesday, March 31, 2021 - 4:17pm
The hospitality and tourism management (HTM) degree at Saunders College of Business offers students the opportunity to gain a range of applicable skill sets in both business and hospitality operations as it's one of the oldest programs dating back to 1892. Saunders provides high-level operations and management skills that offer graduates an opportunity to move onto a path to leadership positions while providing transferable skills.
Students earning their HTM degree gain real-world hospitality experience before graduation. Students can collaborate with nearly 20 dining locations on Rochester's campus, use the IHSI Food Production Lab, and work with the RIT Inn & Conference Center and newly acquired Radisson hotel. Students can even get hands-on restaurant experience at Henry's: a 75-seat full-service, liquor-licensed restaurant and kitchen for educational purposes, complete with a wine collection and resident faculty sommelier.
Through the Hospitality Financial Technology Professionals (HFTP) and American Hotel and Lodging Association (AHLA) student chapters, undergraduates can experience events and trips. The Hospitality and Tourism Management Advisory Board provides mentoring opportunities and works with faculty to ensure the curriculum features the latest industry trends and technology. Students can additionally join Eta Sigma Delta, the international hospitality management honor society.
With a worldwide network of more than 25,000 Saunders alumni, students can create vast international connections and opportunities, including studying at five global campuses in four countries: RIT Dubai in the United Arab Emirates, RIT Croatia in Dubrovnik and Zagreb, RIT Kosovo in Pristina, and RIT China in Weihai.
An HTM degree can lead to careers at exciting locations for leading companies, providing experiences working in places such as:
Bellagio, Las Vegas NV
Disney, Orlando FL
Dorchester Collection, London
Four Seasons Resort Hualalai, Kailua-Kona Hawaii
Hazeltine National Golf Club, Chaska MN
Hilton, Frankfurt
JLL, Chicago IL
Marriott, Anaheim CA
Sodexo, Washington DC
SpaceX, Cape Canaveral FL
The Beverly Hills Hotel, Los Angeles CA
Saunders students are in high demand with a 94% career outcome rate as they receive real-world experience before graduation through RIT's oldest and largest cooperative education programs. As part of RIT, more than 13,500 RIT undergraduate and graduate students receive over $300 million in financial assistance from federal, state, and institutional resources in the form of scholarships, grants, loans, and part-time employment.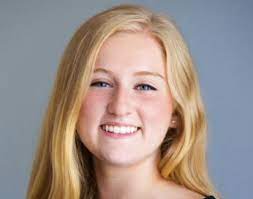 "RIT and Saunders College of Business have given me the confidence to be successful. All of my professors have been extremely dedicated to educating me and helping me outside of the classroom."
Lauren Ehinger '20 (hospitality and tourism management)
Associate Planner, Parties A' La Carte
Tampa, FL  
Saunders College of Business at Rochester Institute of Technology
Saunders College provides students with a comprehensive understanding of business while utilizing RIT's vast resources in technology. The core curriculum provides business students with the knowledge they need to succeed in their field, and courses are designed to reflect the latest trends and business needs.
RIT is also the home to one of the world's first and largest cooperative education programs, allowing students to do paid work and gain hands-on experience before they graduate. Electives can be chosen from any of RIT's nine colleges to tailor degrees towards career goals. With the dynamic network of more than 25,000 Saunders College alumni and 130,000 RIT alumni, students make a global impact! Saunders College of Business is #1 in Western New York, ranking #67 nationally for undergraduate business programs by U.S. News & World Report, 2021. Apply today to become eligible for scholarships and join the Saunders community!