Monday, April 1, 2019 - 7:08pm
When he was in high school, Josh Geise, a fifth-year computing security student, was involved in the Virginia Student Training and Refurbishment Program. Through the program, Geise became a program manager and helped run events where the group donated refurbished computers to local families.
"It's something I really like doing because it makes a huge difference in people's lives," said Geise. "But when I came to college, I couldn't participate in that program anymore."
To continue his work in computer refurbishment and help increase computer accessibility in the Rochester area, Geise and his high school friend Brian Martens '18 (management information systems) started the Shore Foundation, their own nonprofit organization that donates refurbished computers to people in need.
In December, the Shore Foundation donated 548 computers to families and organizations in downtown Rochester. Fellow board members Charlie Henle, a fifth-year mechanical engineering student; Chance Wright '18 (advertising and public relations); and Nathan Bracalente, a fifth-year mechanical engineering student, and their friends from the Phi Kappa Psi fraternity helped.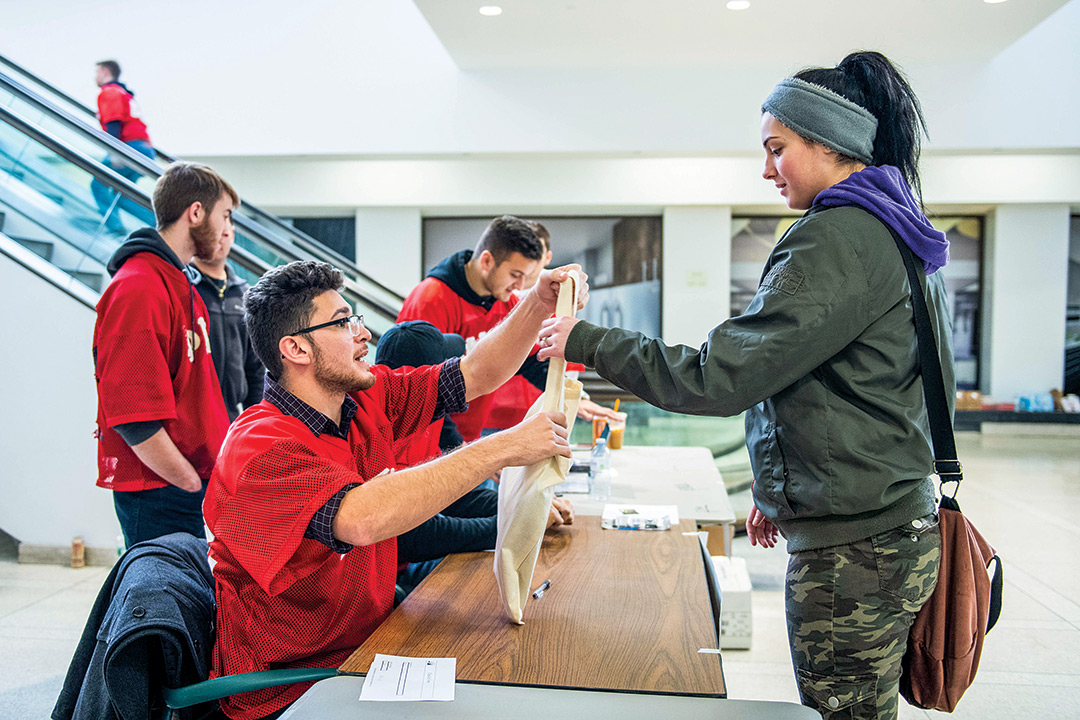 Gabrielle Plucknette-DeVito
"I've planned a few different events in the past, but there is nothing that even came close to how I felt during this event," said Geise, president of the Shore Foundation. "The months of hard work our team put into this event was instantly rewarding as we were able to tangibly see the difference we were making in people's lives."
In addition to the physical device, the foundation pre-installed essential operating systems, like Windows 10, to ensure that each computer is ready to use once it finds a new home.
Families who attended the event repeatedly expressed gratitude for the philanthropic gesture.
"I'm a single parent of five children; I couldn't get them all computers on my own," said Rochester resident Tashawada Heard. "I didn't have anything like this when I was younger; it's great that they have programs like this now."
Heard's daughter, Jaemahni Hall, is a junior in high school. This new computer will help open doors and prepare her for her future.
"It will help me with assignments in school and it will help me look up colleges, fill out applications for college and help me research essays on how to get into college," said Hall. "I really appreciate this. You only get something like this once in a lifetime."