Monday, September 28, 2020 - 4:44pm
The decision to continue your education with an MS in accounting from Saunders College of Business opens up career advancement opportunities and builds essential analytical skills. This one-year program is taught by faculty recognized nationally as #6 in management information systems with a curriculum designed to help students find a job or enhance their experience.
What Employers Want
Ernst and Young report that they are hiring for "newer, future-focused skillsets, such as robotics, AI, cybersecurity, blockchain and data analytics." With the resources of a technical school and a business college, Saunders teaches cutting-edge technology with traditional business practices to give its students the best of both worlds. Professional staffing services, Robert Half, claims that "Hiring trends are clear: Finance specialists are in demand, and accounting salaries are climbing upward as employers pursue top talent."
Check out our upcoming information sessions!
Why Choose Accounting
U.S. News ranks accountants as #7 in best business jobs as a degree in accounting is universal, and employment is expected to grow 10 percent through 2026. This is faster than the average growth for all occupations. According to The Best Schools, an MS in accounting is essential if students want to become a certified public accountant (CPA). The curriculum at Saunders prepares students to take the CPA exam.
What Saunders Can Offer
Saunders College of Business fuses business and technology in a way that prepares students for a successful career. The one-year program focuses on technology, finance, strategy and compliance for new accountants or professionals looking to advance their careers! The curriculum encompasses analytical skills, like Tableau in state-of-the-art facilities, soft skills and the latest new media tools.
Classes are taught by top faculty and industry practitioners with influence from Saunders Accounting Advisory Board. Students have access to be mentees and learn first-hand from professionals in the accounting community. The annual accounting banquet is just one of the many opportunities students have to network with industry professionals. These connections give students access to local and national co-op and career opportunities, in addition to the accounting specific career fair or RIT's oldest and largest cooperative education program.
MS in accounting applicants can additionally apply for the Saunders Leadership Fellows Program. Benefits include a 50% scholarship, mentor connections and a highly-selective, cohort-based learning experience. The MS program is a specialized alternative to the accounting MBA that provides broader education across all business functions.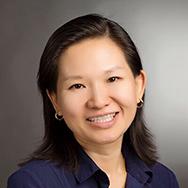 "Master's in accounting degrees are in ever-increasing demand and Saunders offers a top-rated program. Our students are always getting job offers, especially from the Big Four accounting firms."
Rong Yang, Ph.D, MBA, M.S.
Program Director for MS in accounting
Saunders is additionally ranked #48 by The Financial Engineer (TFE) Times for 2020's best masters of account programs and ranked #27 by Eduniveral for 2019's best masters in accounting program. The Princeton Review additionally mentions Saunders in its "Best Business Schools" and "Best Business Schools (Northeast)" lists. With the dynamic network of more than 25,000 Saunders College alumni and 130,000 RIT alumni, students make a global impact! Check out financial aid and scholarship options today to help prepare for future promotions!